Over 100 holiday & trekking tours.
25 Years of Excellence, Responsible Adventure, Safety First.
Experienced and qualified team.
99% success rate.
Guide Francophone pour les randonnees choisies.
Best price guaranteed
Himalayan Local Trekking Agency.
Customized trips or tailor made itineraries.
Private family trekking tours.
Namaste, Welcome, Bienvenue, Willkomme.
We are a small and dynamic Trekking agency from India. We have made a commitment to promote sustainable tourism, environmental responsibility and safety in order to provide you with a great adventure all the while supporting the local community.
We provide quality small or medium group tours that have a positive impact on the local culture and environment. We offer a number of packages that will fit your personal travel goals: tours, treks, climbs and expeditions. We invite any travel questions you might have…
Potala Adventurers Himalaya - Walk, Explore and Discover
From People WHO TRAVELLED WITH US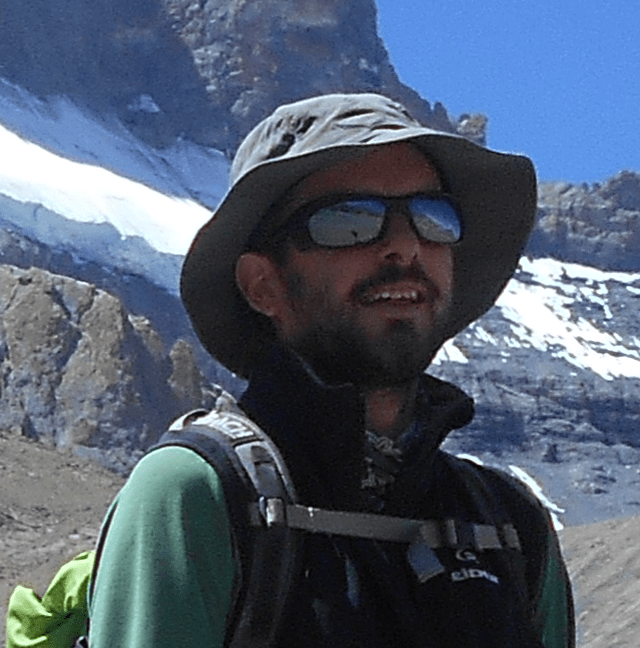 Rene - Switzerland
" 5* – Excellent – A VERY SPECIAL EXPERIENCE! We did this trek in summer – it was a very special experience. As promised, the route was really wild & remote. Overall I can say that the trip was very well organised, we had a very competent guide (Sherab) and an excellent cook (Indra). The trek is physically quite demanding, but the experience is well worth it. Especially the river crossings I remember very well. Bring a large brimmed hat and wear long-sleeve shirts. The air is very dry, it took us some time to adapt to it."

Holzmann - Austria
" OVERALL we were very satisfied with the professional organization of the tour. In perticulara food was excellent* and equipment were above average. The crew was very friendly and helpful. Unexpected circumstances (weather, landslides) were managed professionaly by the guide. * (Variety of tasteful Indian and Nepali food). HIGHLIGHTS: Trek Lanaq – Chilling (wonderful landscape with wonderful stones). Trek: Last day to Stok La BC and Stok Kangri."

Annette - Germany
" We had a great 3 days trekking adventures with good quality camping equipment, great food and lots of fun with horses. Nice family adventure! After we really had an interesting time. Once we stayed with nomads since the home stay was already closed, this was really interesting experience. Sure, the hotel in Leh was great. We enjoyed the lake and the staying at the small village, we got a lot of insight into local like, i.e. animal, farming with sheep, donkeys etc. Thanks so much for organizing. All the best."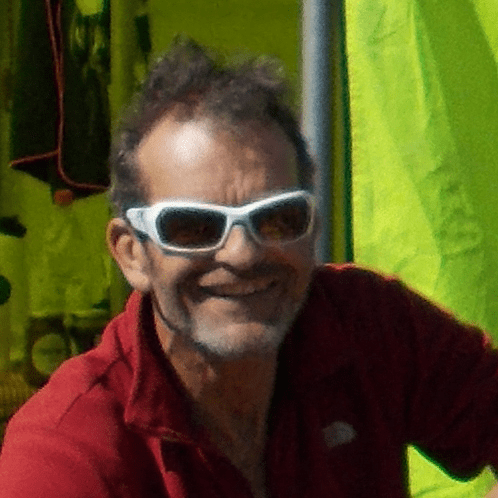 Regis - France
" Prem and his team ensured all logistical support from Manali to our expedition. Top class services, flexibilty. Very nice people, very good quality gear (base camp tents, altitude tents), good cars and…horses..etc…and good food at base camp + permanent smile I would recommend Potala for this kind of services without reserve… Prem and team thx again, hope to have soon opportunities to come back for other adventures…warm cheers ."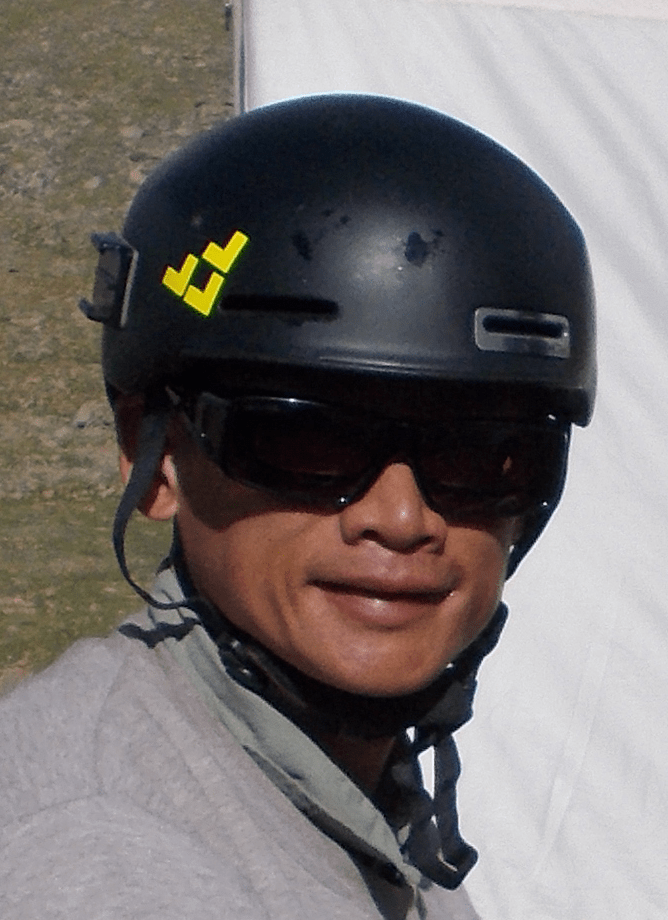 Stanley - Singapore
" I have completed the Kharnak trek and Kang Yatse II climb from 20th July to 2nd August 2019 with Potala Adventurers, we crossed 5 passes over 5,000 m and summitted Kang Yatse II successful, thanks for all the the supported crew, Eshey has done this trek three times and familiar to the trek the route, campsite, monasteries, villages, local peoples and their cultures, climbing guide Michael has climbed Kang Yatse II several times. * Joined Potala since 2011, 2014, 2015, 2016, 2017 and 2019 *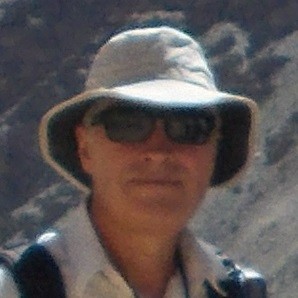 Ian - Australia
Trekking in Ladakh – Zanskar and Himachal "I was looking to do some extended trekking in the Indian Himalaya and came across Potala Adventurers' website more-or-less by accident. But it was a good choice. I found Prem good to work with in settling details for our itinerary and he then proceeded to do an excellent job in organising all the logistics for the trip. We had an great itinerary for a three-week traverse across Ladakh and Zanskar: trekking through Shillakong Gorge was fantastic."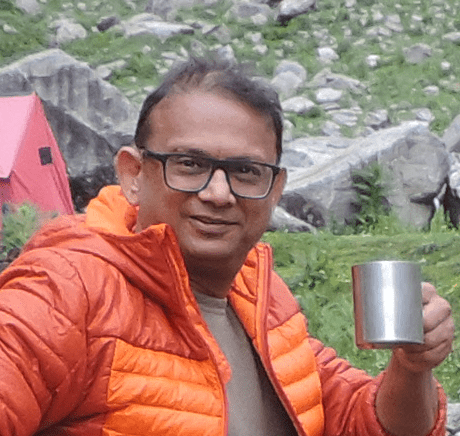 Taral Bakeri
Mr. Prem is a thorough professional. Right from the timely pick up from chandigarh airport, to the hampta trek, the quality of food, quality of guides, tents etc...was to the mark and top quality. I am impressed with the quality of service. We also had a different set of day tours for our ladies. They too were very happy with everything. Am sure to book only through him for the next trek."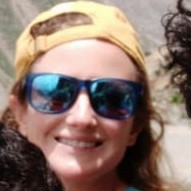 Ashley- USA
"I organized a private three day hike to Hampta Pass. Prem was very helpful in accommodating my budget and specific requests. We had incredible weather during the trek – 3 clear days, almost unheard of in the monsoon season. The guide and porter were very friendly and helpful. I will definitely plan a trek with Potala Adventures in the future!"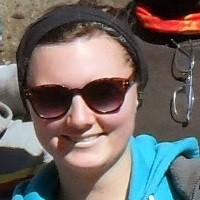 Harriet - London
Accommodation: "Sleeping bags were very high quality and tents were spacious. Shower facilities provided at end of trek were an added bonus. Food: Surpassed all expectations. We were fed huge portions and there were always enough snacks to get us up the last few hundred meters. Service: Everyone was very welcoming and helpful, always ready to answer our questions. The friendly campfires at night topped off the experience. Trek: The Beas Kund trek was exactly what we were looking for.

Shainir
" We would like to thank you for a wonderful experience we had with your team. This was a great 4 days walk, with great treats from the crew. Everything was so well organized, comfortable and in good and safe manner. I will put a good review for Potala on the different websites, as our appreciation for your great team. On behalf of all the group, Thank you".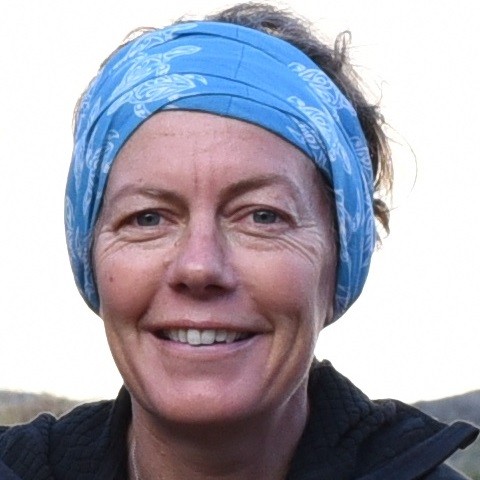 Louise - Australia
" Thank you Prem and our trekking team: guide Sherab, Cook – Ravi, helper – Phurba and pony man Disu. We trekked in 1999 from Darcha to Lamayuru (with Potala Adventurers) and now in 2016 with our 3 children, aged 7,11 and 13. We enjoyed trekking in Zanskar/Ladakh from Kelang Sarai to Photoksar. Sherab and the team took great care of the children and although at time there were challenges for the children. They had a wonderful experience. Many thanks !."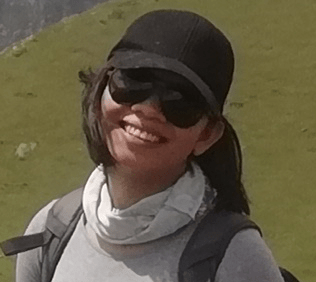 Mona
" My friends had used their services many times before so I trusted that we were in good hands. It was only me and a friend as a private group but we had so many conversations and so much fun with the team. Special thanks to Ishey our guide for wonderful candid shots and patience and encouragement. This was my first proper trek in India and I'm looking forward for many more with this team in the next months and years. Also Tenzin thankyou for the logistic help."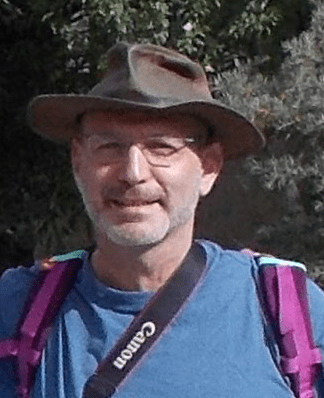 Tomer - Israel
" Perfectly organized one week 65km family trek, Lamayuru to Chiling, with three passes. Logistics were really admirable, meals were generous, pre-trek interaction with Prem at Potala was very responsive and informative, the team during the trek led by Sherab was wonderful, friendly, sensitive to our needs and requests. Highly recommended outift, and of course the trek itself was spectacular."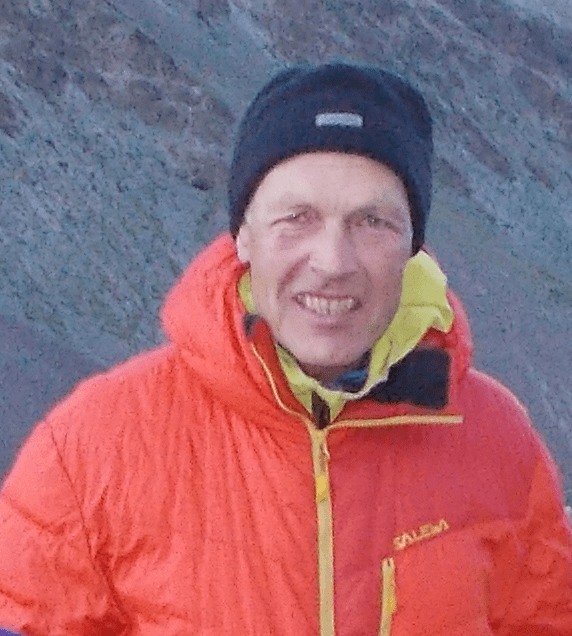 Manfred - Germany
" The whole Trek was phantastic and a very special experience for us. We learned a lot about the country and the people there saw fantastic landscapes and climbed high passes. Sherab was a great guide, showed us a lot of animals and their footprints, even snow leopards, he talked to everybody besides the trek and we were invited for tea, curt and chang, Ravi Is the best cook between Manali and Leh and every day we got best food and Service. Deepak also was working very hard and was a good camp boy."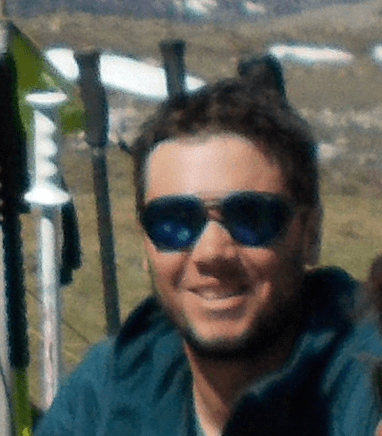 Max - France
Ski Expedition What an incredible experice with friends! Prem, the boss is really efficient and find the ansew to the logistic problems. The rest of the team is so nice, with big smile all day long. They provide you the best they can in food or accomodation with really good gears. I recomand you Potala adventurers because you can trust them at 100 %, there are no unfulfilled promeses like a lot of travel agency around Manali… and India in general.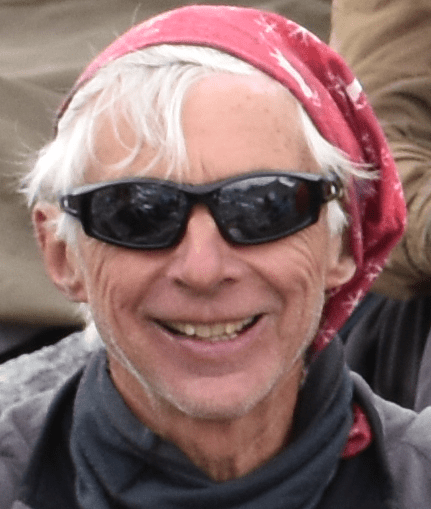 Henri Edmundson - UK
Trek from Kaza, Spiti to Kedarnath, Uttarakhand A long trek in three phases, excellently organized with first-class guides and support team. Even when we reconfigured the third phase at short notice, Prem got everything in place. A tough trek! Bhaba pass – Lamkhaga pass – Sahastratal – Mayali pass – Kedarnath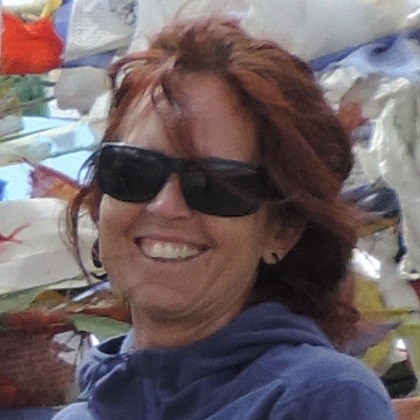 Margrit & Leon Van Der - Netherlands
Ladakh Zanskar Traverse, Kanji to Sarchu Trek Trekking crew supported us in every way. We had great luck to have Mr Sherap as a guide. Have a wonderful cook Mr Ravi and his helper and the strong and hard working horseman. Thank you for a great experience we will remember this for a long time ! For sure we will come back to India to do an another trekking. All I can say is Julley !! We did the Zanskar trek which was 18 days but felt like less time, when you are having a good time !
Gregorio - Spain
Ladakh Trekking Tour – Yalungnong and Chalung Trek " Mission accomplished. The first two days of trekking we did with Tenzing. The trek was very nice and very good to acclimatize. The trek the guide and others went with the carrier for back and passed us to set up camp. In the trek there was a mountain Yalung Nong 6080m, which was very good for acclimatization and with beautiful views. The 2 chefs did a good job on the whole tour. For example, after reaching the mountain..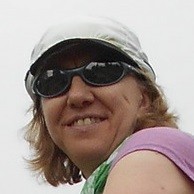 Dorota - Poland
" Our Guide was very competent and responsible person. He was always on place with a good attitude to all the staff. The trek was demanding according to monsoon time and we felt very safe and had no doubt we are in good hands. The kitchen staff was very helpful in all the situations. The food prepared by the cook was very tasty and we liked all the dishes. "

Binni - USA
" We can't say enough thanks to Prem Barbogpa at Potala Adventurers for excellent management of our Pin Parvati Trek in July. We are extremely happy with Potala's services, from the first interaction to the completion of trek, everything was handled with great professionalism. Prem delivered more than he promised. Prem put together a perfect team for our family, which includes 2 kids. Our guide Pritam, chef Sherab and porters were all awesome and made our 9 days trek a memorable one. Great team"

Wen Hao - Malaysia
" Thank you for a memorable and adventurous trip in Manali. This is my first time visiting the Himalayas. I felt welcome and enjoyable. The home stay is comfortable and your family is hospitable. Although tiring, this 5 days and 4 nights Hampta pass trek had given me a new experience. The guide Ravinder and the helpers are helpful and knowledgeable. I am very blessed and grateful that I have join Potala Adventures for this trek. If given a chance and time, I will definitely come for more trekking & adventures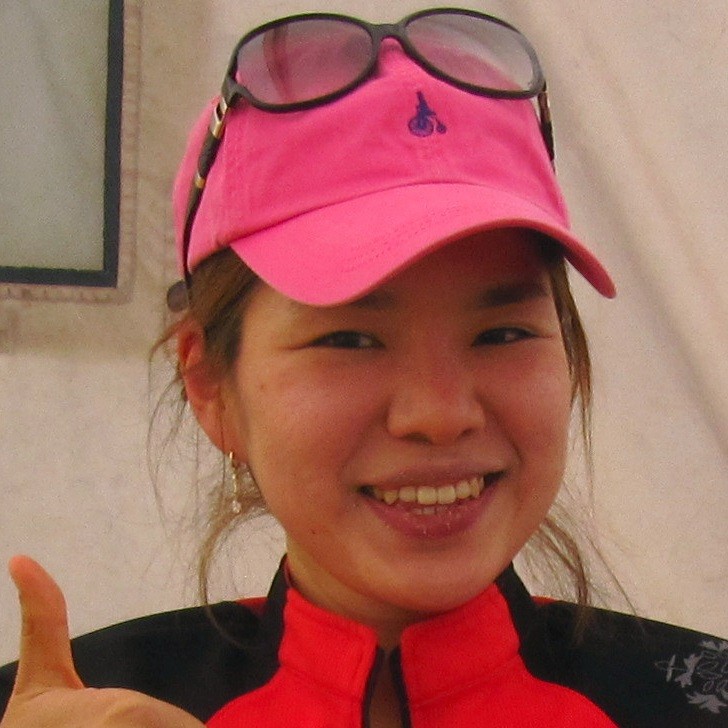 Lee Eun Young - South Korea
Zanskar Trek Kanji to Darcha Dear Indra, "Hello, you were very kind helper and always smile to me, when I want trekking horses, you accepted it. And let me know ways. I'd like to say thank you all of that (especially thank you let me know perfila mountain way) it was very kindness. I hope see you again in this Dec. in Nepal with Ravi. I wish always you happy. " Dear Ravi, "I am Eun Young, You are so so nice guy and cook. All your food was amazing. I'll never forget your smile and kindness. And I really wish see you again this Dec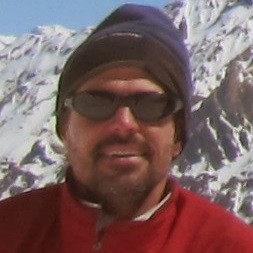 Jessup (Geologist) - USA
US Geological Expedition to Pin Bhaba Pass "We enjoyed a wonderful trek for 7 days. The tents were modern and very good for sleeping at high snow – covered pass as well as the lower elevations. Our cook and guide were excellent. Our day started with morning tea and a filling breakfast. We had packed lunches that provide energy for our long hikes. After a day exploring we reached to camp to find our tents set up and tea waiting. The pass was covered in snow. The cook and guide had to cut path through very steep snow.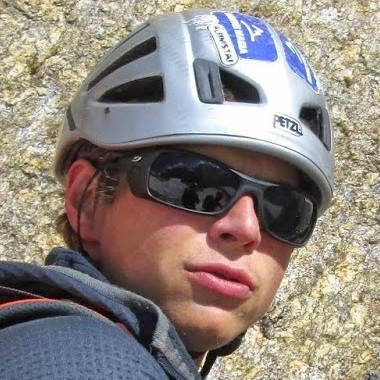 Gedas - Latvia
" Perfect organization. Everything was on spot on and on time, even by Swiss standards. Extraordinary food ! Great cooks that make even bad weather a pleasure (Michelin 5* award). Thoroughly recommend Potala Adventures to anyone who is keen to have a good time in the mountains." Manali, we were greeted by Prem Potala Adventurers. He has arranged all the logistics from the airport to the mountain and back. everything was very smooth and the really affordable price – we recommend!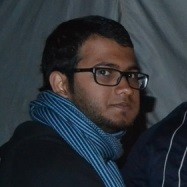 Adeeb - Bangladesh
" This was my first experience on trekking (+living with nature) and it was amazingly exceptional. The guide was very friendly and helpful and the best part was the food, very diversified and good quality. The whole team was co-operative. I enjoyed the trip very much. Love from Bangladesh."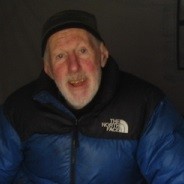 Tony - Canada
" Everything went according to plan until 3rd June, when we changed itinerary from Urgos overnight to Udaipur. On 5th June we hoped to reach Saichu, but a rock fall on the road forced us to stay at Tindi. After that we had little time for Sural or Saichu nallas, staying only one night at each. The general arrangements were very good. The vehicles were good and so were the drivers. Pemba was extremely careful as well as being helpful around camp. We enjoyed the food; Tashi is an excellent cook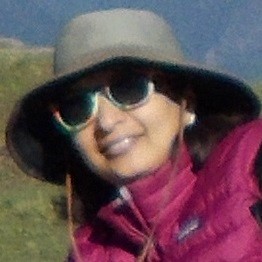 Sheena - Mumbai
" The arrangements were excellent ! Our guide Paldhan was very supportive , informative about the local culture and history . The food during the trek was local and catered to what we wanted , from the type of tea to the level of spice . The tent , mattress , sleeping bag were top quality ! I would recommend Potala Adventures to all my friends and family !!!"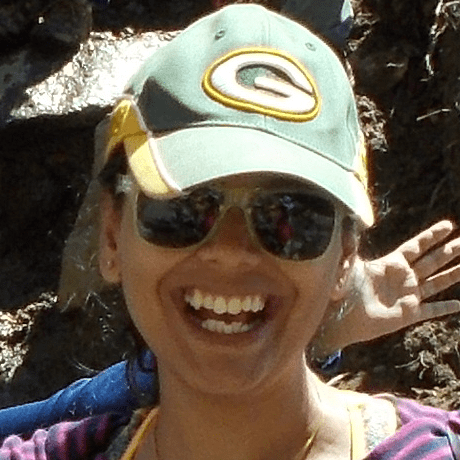 Priyanka - Bengaluru
" I chanced upon Potala while looking for a family friendly trekking group since we were 4 families looking for a customized trekking experience in Himachal. It was the first time for almost all of us and we were hesitant as the youngest in our group was a 6 year old while the oldest stood at 50. But Potala group ensured that it turned out to be a comfortable & interesting trek for everyone. Mr.Prem from Potala was helpful and gave good suggestions right from the beginning about the things we would need to bring along for the trek.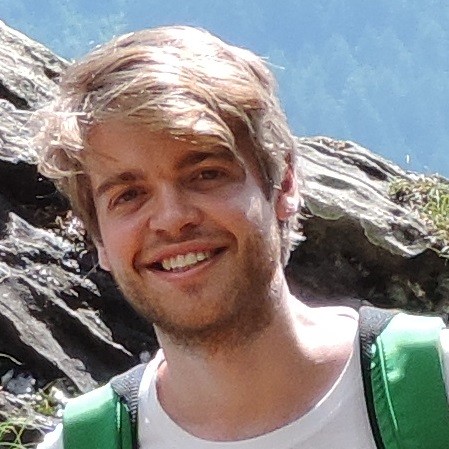 Fredsiksen - Norway
" We just returned to Norway. And we had a really great experience trekking! It is right that we had some snow issues, but the crew managed it well in our opinion. And they took really good care of us the whole time. So, all in all, we were very satisfied".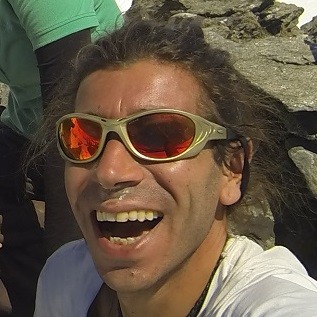 Pasquale - Italy
" Un trek di 4 giorni. Stupendo. Passagio, le montagne che dominano lorizzonte, aria e semplicemente meravigliosa. Una esperienza de ripetere, senza dubbio e anche rapidamente. La guide e stata unica. Vero abitante del posto, a ha patuto svelare tabtissime informazioni senza le quali lesperienza non sarebbe stata la stessa. Grazie."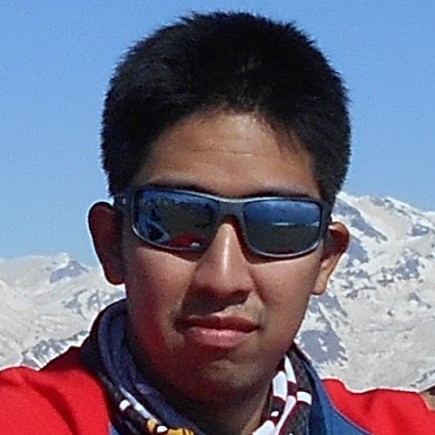 Nameth Tinn - Thailand
" We have a great time in Manali with Potala. Very well organized group with very nice guide & staff. The equipment & food were great along the trip. You will not regret using Potala. We did Kalihani with Potala. Great experience. Very nice team(guide, cook, porter). Food was very good. The equipment quality and condition is very good. we are very happy that we chose Potala for our trek. Awesome team at Potala. Thank you Prem & team for such wonderful experiences in Manali. I would suggest any trekker to trek with Potala. They are the best!!!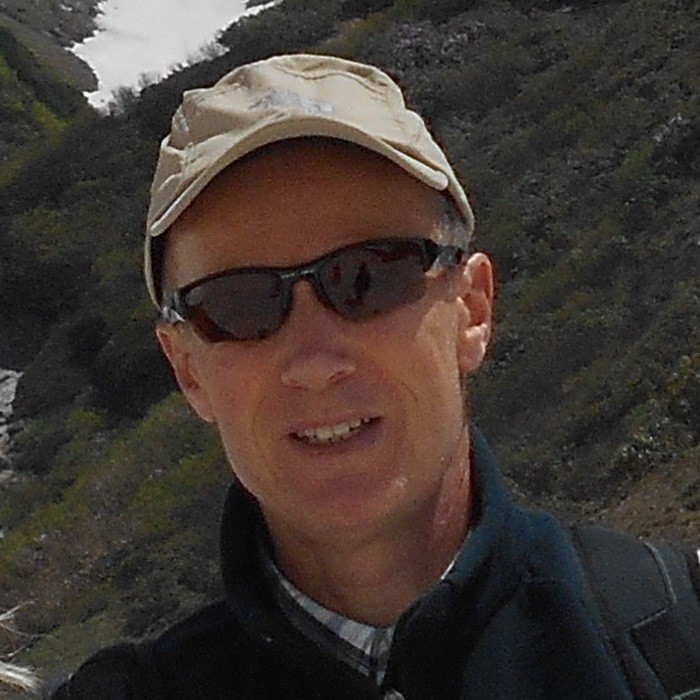 Nigel - England
" Dear Prem, Thank you so much for organising such fantastic trek on Beas Kund. We had an amazing time. The views are certainly stunning + although the trek was slightly tough in places, the scenery around mad up for it. Our main guide was superb. He is very knowledgeable + very patient. We felt completely safe with him. He guided Lynne over all difficult stretches and never hurried us. He is good man.
John Davis - Ireland
"Dear Traveller, after a many months travelling and various trekking expeditions we finally found the perfect trek The Pin Parvati trek. 9 days of the most stunning scenery in this part of world. The scenery itself would have been enough to make this journey of a lifetime but the experience was heightened by the company of our porters. They leds from Potala Adventurers. Many thanks must go to them for their hard work and insatiable some of humoures through the most difficult part. You cant much better than these group. Perticularly when I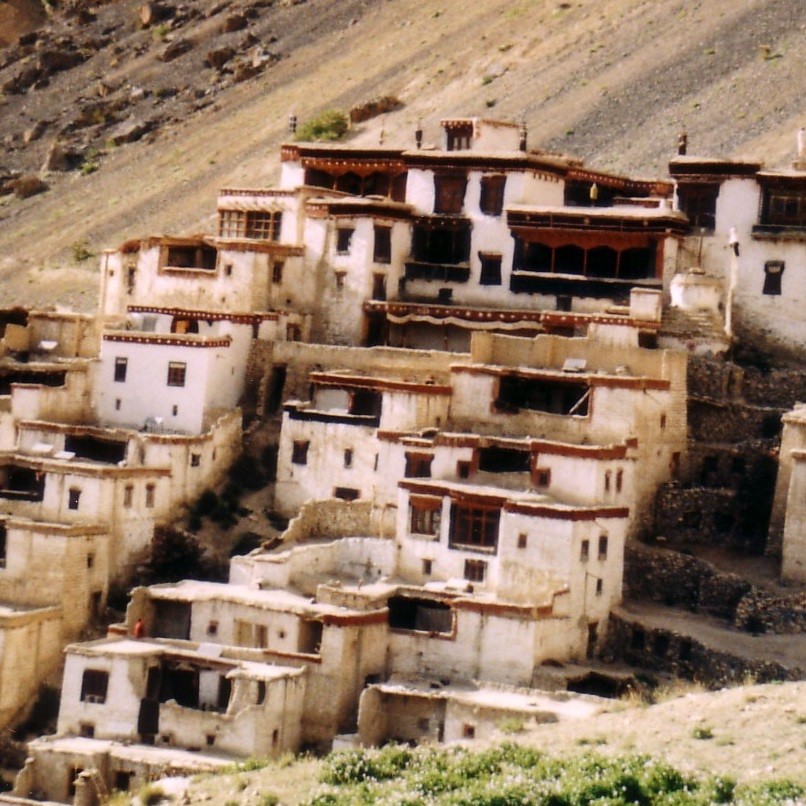 Michel & Catherine - Scotland
" We would have no hesitation in recommending Potala Adventurers for wilderness trekking during our 22 days using them we found then to be honest, reliable and professional. I am sure anybody using their services will not leave them disappointed. A great trek with great scenery and beautiful campspots. We were throughly spoiled with excellent food, excellent camping and excellent cards games. We were all looked after by the Potala team and I hope to trek with them again one day. Wonderful".

Paul Van Aelst - Belgium
"Perfect ascent of Stok Kangri in a 4 days climb from Leh. One week in the area of Leh is a perfect acclimatisation. Base and advanced base camp in surrounded by beatifull nature. The summit of the elegant 6153 meter mountain is steep but without technical dificulty. The guide knows how to let enjoy this lovely country with surprises of lovely food and friendship with I 'll never forget. This experience askes for another visit. When you saw already mountains all over the world, you must go to Ladakh and ask for this guide ! "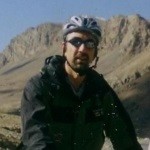 Carlo - Italy
Dear Prem, " we're finally back to italy and could read just now your emails first of all we would like to thank you for all the assistance for the trip. we loved very much the beautiful places we had the opportunity to visit. we now have great memories of India and intense feelings of our vacation in that beautiful country. we arrived two day earlier to leh because: in tzo kar we found rain and could not bike all the way from pang to tzo kar lake but had to use jeeps instead so we gained time. also in tso moriri the wheather was still very cold and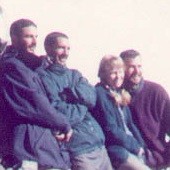 Jannaca - Canada
"Dear Traveller, we went on the most amazing 16 days trek from otherside of Rohtang Pass. Through Lahoul and Spiti and over Parang La and pass at 18.300 ft to the lake Tso Moriri and ending up at Pang on the Manali Leh road. It was a demanding but fabulous trek which I highly recommend to anyone who wants a real adventure. Our guide Prem and cook Lobsang were excellent, they took very good care of us and were great company as well. I highly recommend to anyone who wants a well organized and exciting trek" .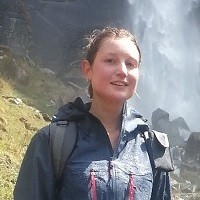 Sabine - Germany
"I had an extraordinary marvellous stay in Manali and a wonderful trek. Prem arranged two great treks for me considering all my extra wishes and in the meantime I could stay with his family who made my stay even better. My first trek was super organized with a great guide, very good food and a beautiful tour. Prem took me on some awesome day trips. I really enjoyed my time here and hope to come back for some more trekking. Thank you very much for everything.