Overview
Apart from other adventure activities in Manali Rock climbing is also popular among climbers. There are numerous natural climbing sites concentrated blocks within a short distance of each other at Manali and suitable for all kinds of climbers ranging from beginners to experts (5+ to 7b). Just choose a climb that is best for you and you're all set to go. The nearest climbing site is Aleo and Chichoga forest. Most rocks are solid granite mix.
Aleo – Chichoga forest Site
A 15 minutes drive will take you to Aleo, located 3 km south of Manali. While an excellent site for beginner and advance climber. There are numbers of rocks with marked routes Salsa(F6b),Balance Me(F6a+),Ole Ole(F7a+)The Crack(F5c Trad).. It is also a site for trainees who goes to mountaineering courses at Atal Bihari Bajpayee mountaineering institute.
Solang valley Site
Located at 13 km of distance from Manali Solang valley is another best place for rock climbing and bouldering. Mountaineering Institute has installed a big climbing wall.
Vashisht Site
The numbers of boulders and rock climbing sites are above Vashisht village. Some boulders are in private Apple orchards and fields. The main rock located shortly before Vashisht close to Mathiana village is 15 to 20m suitable for rappelling.
Beyond Manali
Chatru Chotadara Site
Chatru and Chota Dara located at a distance of 70 to 90 km from Manali in the Lahaul valley. Changes in rocks and boulders compare to Manali. Numbers of boulders at the Chota Dara site and the best time to climb this in this part is June, mid-July, and mid-Sept to mid-Oct.  A week in the area
Miyar Valley Site
Miyar valley gains its name and popularity for rock climbing in the world. Located at the North West of Lahaul, it's a 10-11 hrs drive from Manali to Urgos. From here 2 days hike to the snout of the glacier and you are all set to go. The best time to go rock climbing in the area end of August to mid of October. Numbers of boulders can be found at the base of Kang la glacier. The professional climbers find their way in high walls located at famous hanging valleys Takdung, Chudong glacier. Castle peak is famous among rock climbers. A minimum of a week to a maximum of three weeks in the area is suitable for beginner and professional climbers.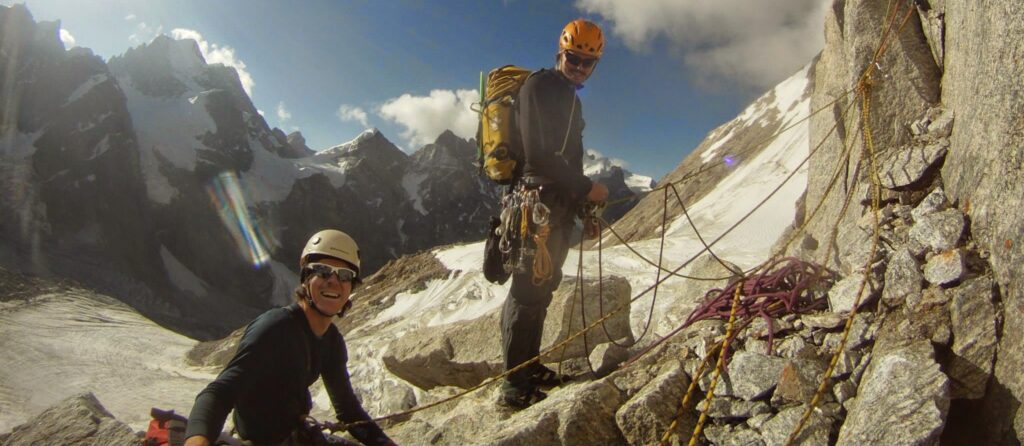 Trip Highlights